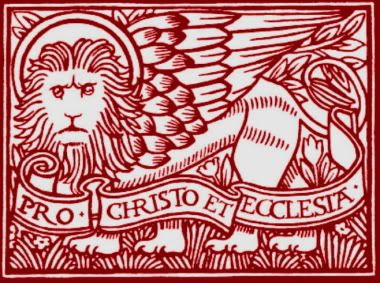 Today is the feast of St Mark. Papias claims he was the author of the gospel bearing his name. In the Revelation to John, he is symbolized as a winged lion. The church in Alexandria, Egypt claims Mark (as a bishop) was its founder. Pope Shenouda III is the current successor in the See of St Mark as the Coptic Patriarch of Alexandria. He visited Nashotah House during my time there (pictured below).
There are two cathedrals named for St Mark that I have visited often and love to listen to online. St Mark's Cathedral in Shreveport, LA (below) has a wonderful music program and a fantastic Aeolian-Skinner organ. Their entire Sunday liturgy (in a high-quality recording) is posted online
here
. Great music, good singing, very good layreaders, and also good preaching (though sometimes a little left of center).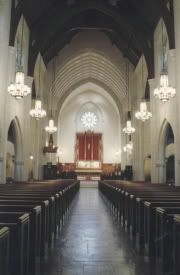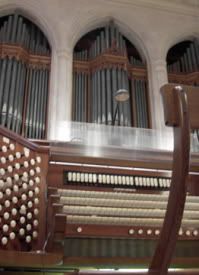 The other St Mark's Cathedral, in Seattle, WA (below) also has a great music program. They are especially famous for their sung Compline service (1928 BCP) under the direction of Peter Hallock, who made several contributions to the most recent hymnal. The church is packed with several hundred people on Sunday nights at 9:30 for this liturgy; most of them look to be in their teens and twenties. Unfortunately, services are not kept online, but you can listen to it live
here
via KING-98.1 FM radio at 11:30pm central. It is well worth staying up for.