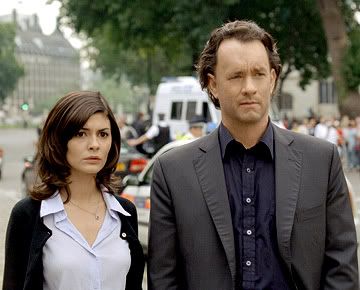 The real controversy that is stirring people up about the new film version of
The Da Vinci Code
is the length of Tom Hanks' hair. After all, he's no Michael Landon.
For those interested in Da Vinci Code online resources,
here
is an excellent list. At St. Alban's, we are having a four-part study in Sunday School (May 28th and June 11th, 18th, and 25th) on separating fact from fiction in the novel and the movie. The discussion should be very interesting and good fun.