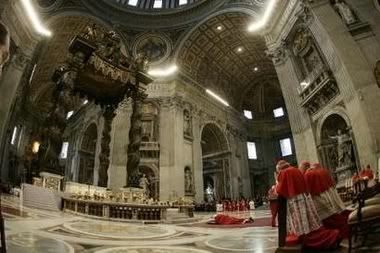 The solemn Liturgy of Good Friday was held at St Peter's Basilica.
Prostrating to begin the liturgy, the pope then listens to the lessons.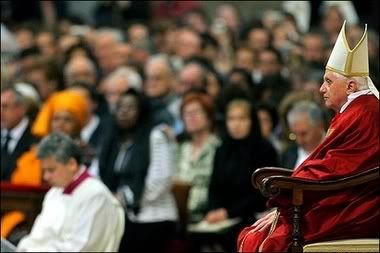 Then followed the solemn collects, interceding through the atonement.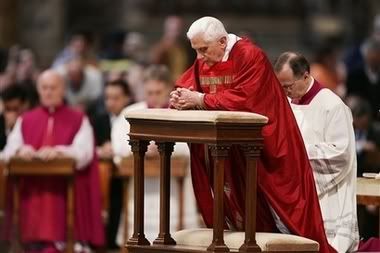 "Behold the wood of the cross..." The veneration begins.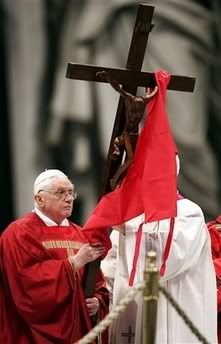 Later, the pope leads Stations of the Cross at the Colosseum.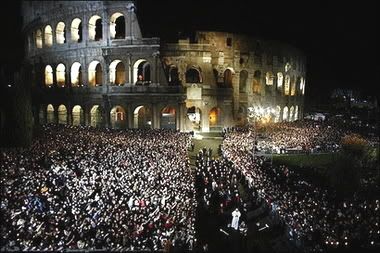 "If you do not take up your cross, you cannot be my disciple."