The Chrism Mass was held in the morning at St Peter's Basilica.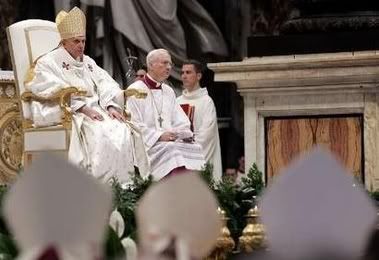 The pope blessed the holy oils for the Diocese of Rome.
In the evening, he presided at the Mass of the Last Supper in his cathedral.
A rare sight, the Bishop of Rome in his own cathedra at St John Lateran.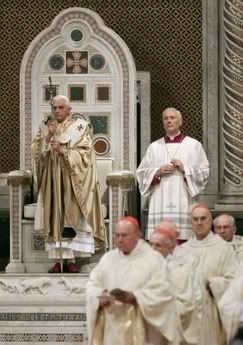 The Basilica of St John Lateran is the cathedral for the Diocese of Rome.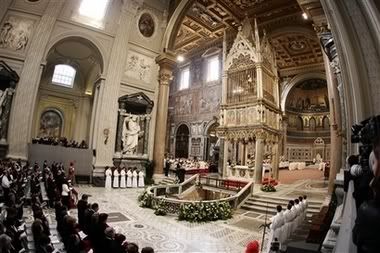 The pope, vested as a servant,
follows Christ's example in
washing others' feet.