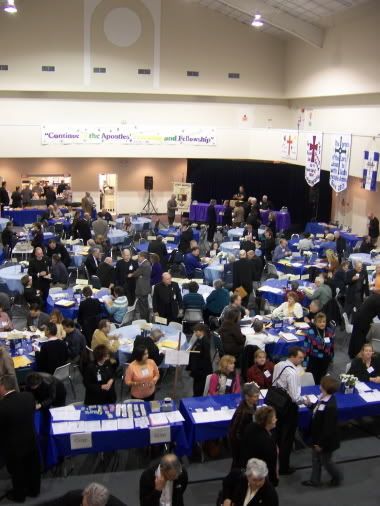 The convention hall at the Church of Ss Peter and Paul, Arlington.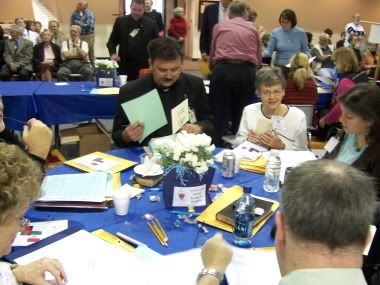 The delegation from St Alban's, Arlington.
Plus me.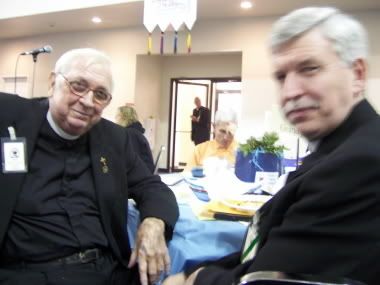 And the old fogeys at the table next to us.
The bishop began with a thoughtful and moving address.
One of my ballots (no peeking).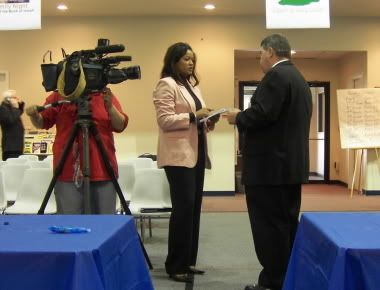 CBS 11 News interviewing our Canon to the Ordinary at lunch.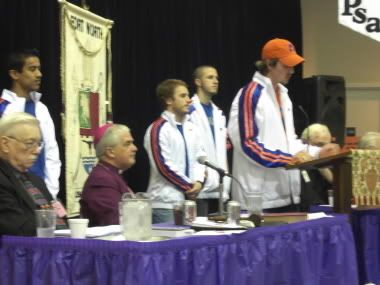 Our Canterbury chaplain for the University of Texas at Arlington, Mr. Brian Pickard, addresses the convention in the afternoon session.